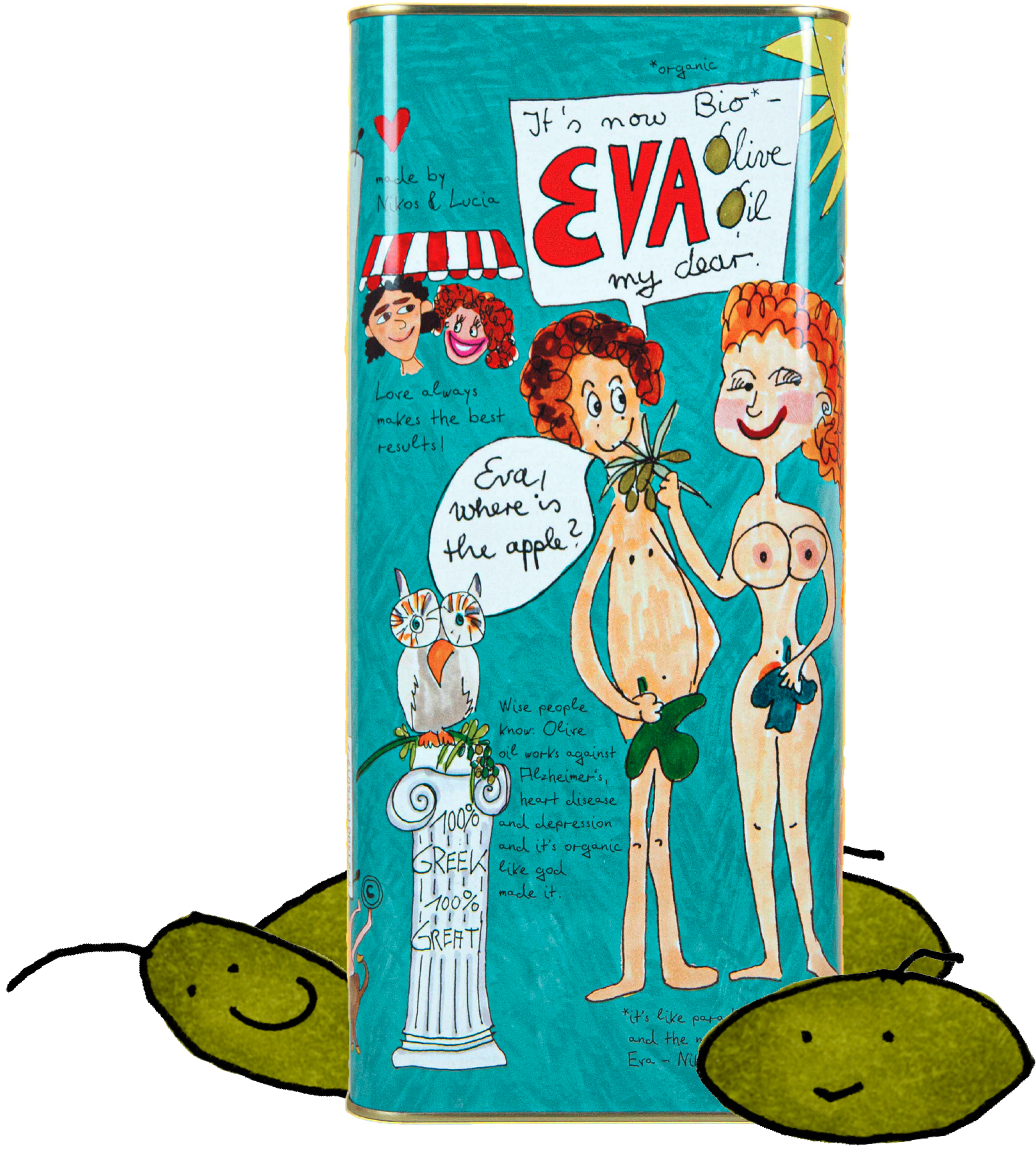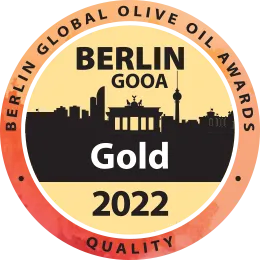 Yes, we're
proud!
The Crazy Organic Olive Oil from Zakynthos
Zakynthos
Eva's Olives grow in Zakynthos. The Ionian islands are the most northern of Greece and blessed with the Adriatic climate. Next to Ithaka and Corfu there is Zakynthos. It's small and idyllic.
Our village is Vasilikos. In Summer we welcome guests from everywhere and the beach is quite lively. But one kilometer away there is nothing, only nature, peace and traditional agriculture.
There are many nature protection areas, because of our turtles. Turtles love Zakynthos.
Niko's Family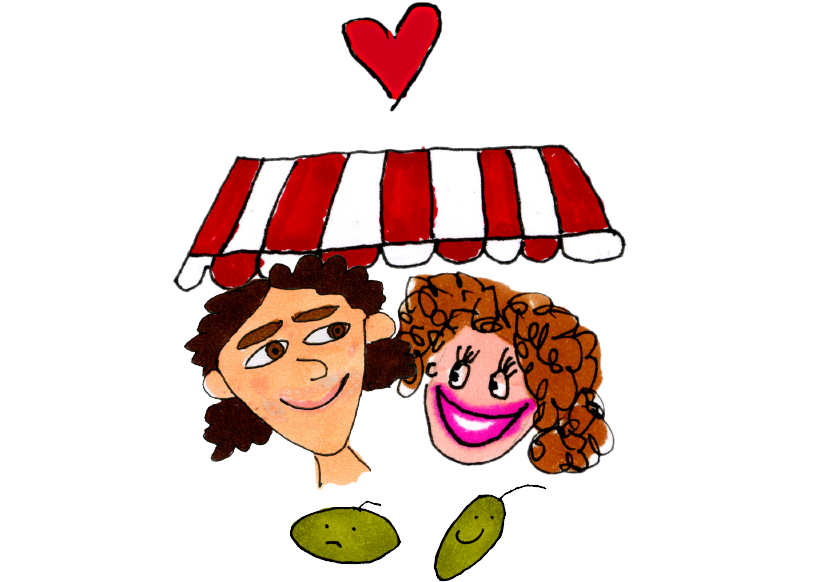 Eva's Olives grow all on the land of Nikos & his family. Since 4 Generations they cultivate Olives and other vegetables. He and his parents run a beautiful vegetable shop on Vasilikos' main street. Drop by, when you visit Zak. It's fun, there are always friends around.
The family is also very international. Nikos Wife is Roman and lives partly in Vienna. She is an artist. If you want to have a look: www.luciariccelli.com
Eva, Nikos' daughter, lives in London. She is the godmother of the Oil.